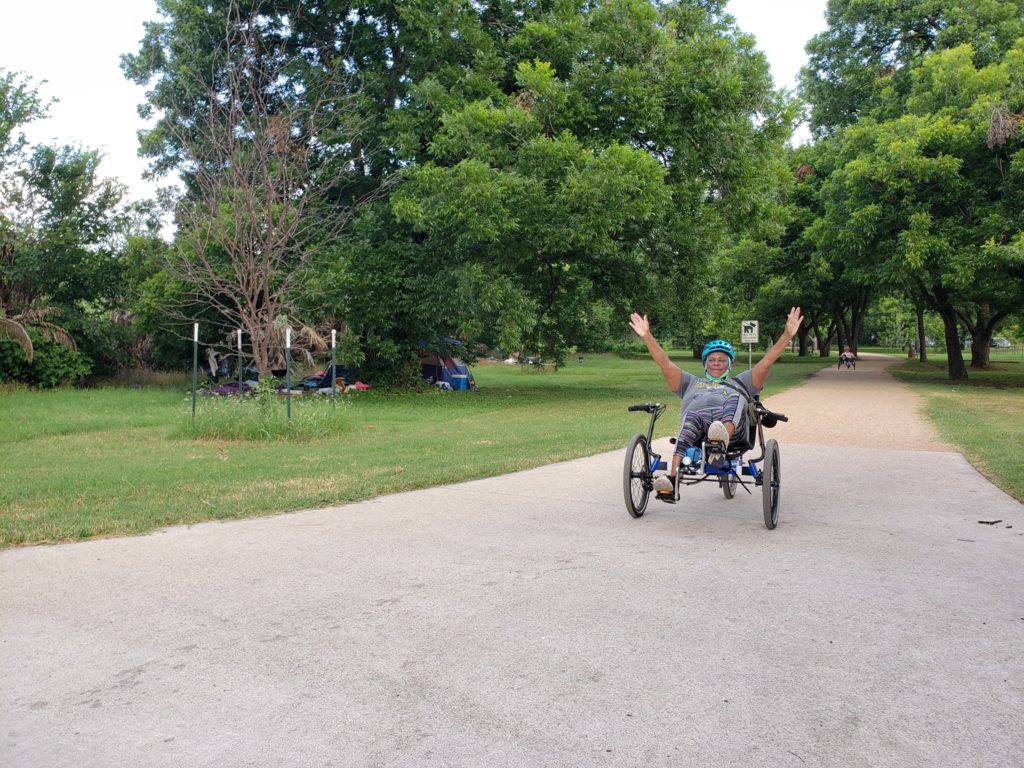 Bike Clubs are the cornerstone to our youth program, but did you know we offer three wheels of awesome to both seniors and adults with differing abilities? This past June, our Golden Rollers programs returned to Conley-Guerrero and McBeth Recreation Center for people of older ages and differing abilities to grab their helmets and join us on weekly rides all Summer long!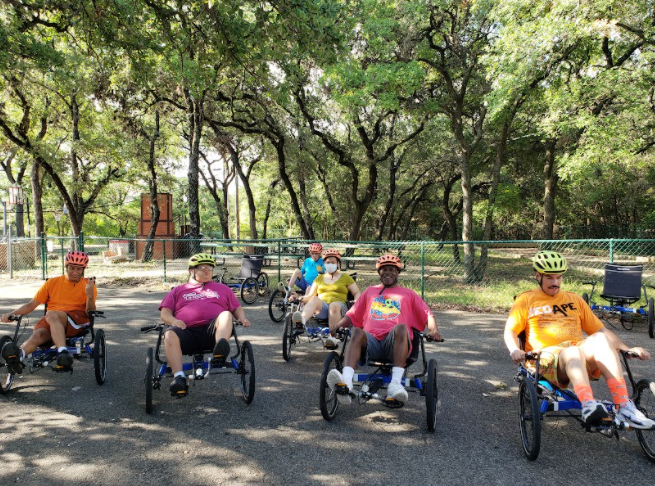 This past year and half, our senior community had been limited on options to keep them happy, healthy, and active. Ghisallo remained diligent in continuing our community connections and interacting with the seniors through physically distanced card deliveries and weekly check-in phone calls. In June, we opened the doors to our bicycle base station at Conley-Guerrero and invited our senior riders to rejoin for weekly morning rides. We have seen many Golden Rollers veterans and even a few new faces over the past 8 weeks riding on the Boggy Creek Trail. This beautiful urban trail connects to the newly developed dual-track from Rosewood Ave to E. 12th Street, providing a pleasant path to the Sustainable Food Center Garden. The Golden Rollers have enjoyed riding the trikes, and we have enjoyed spending time with them outdoors.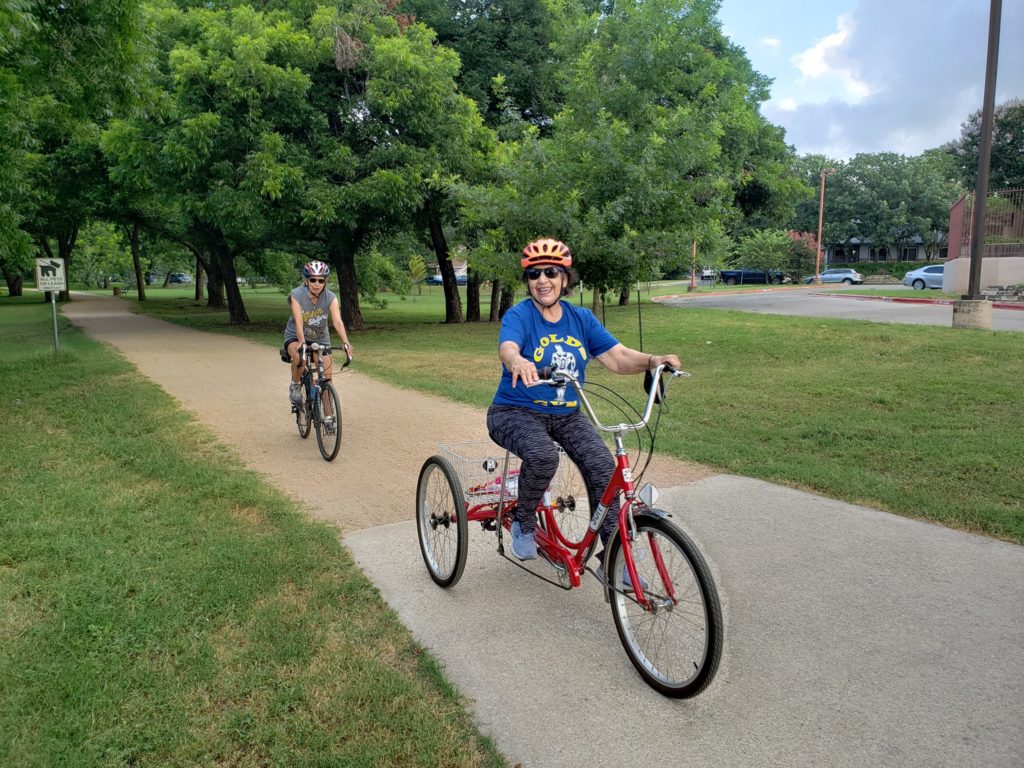 When we expanded the Golden Rollers program in Spring of 2019, we set out to be inclusive for adults of all ages and abilities. McBeth Recreation Center, which specializes in programs for adults with differing abilities, needed a program that would offer physical activity and fun for all participants. Fast forward two years later, over 40 differently-abled adults have been able to ride the three wheel recumbent trikes. We dusted off those trikes after a long hiatus, and the GNAC participants were glad to partake in the trike sessions twice a week. Golden Rollers with McBeth has been incredibly rewarding and successful, with riders showing an increased use of mobility, spatial awareness, and dexterity. Over 20 riders have joined the crew this Summer! We could not be more excited and proud of our team of riders at McBeth Recreation Center and we look forward to more wondrous riding days in the fall. 
Golden Rollers will take a short break in August and we plan to return in September to Dittmar, Dove Springs, Gus Garcia, and McBeth Recreation Centers, plus Conley-Guerrero and South Austin Senior Activity Centers. See you out there!